Organisations sponsored and supported by Harold Pinter


Amnesty International UK
Human Rights Centre Appeal
Amnesty International
Department HRC
99-119 Roseberry Avenue
EC1R 4RE
0207 814 6277
0207 814 6276 (fax)
Harold Pinter is a supporter of this campaign to establish a Human Rights Centre in London
---


The Association of Artists for Guatemala
Cynthia Kee
35 Goodge Street
London
W1 P1FD
020 7636 3243
Promoter of Human Rights in Guatemala. Pubished Books include "Thinking the Unthinkable"
Harold Pinter is a member
---


www.russfound.org
The Bertrand Russell Peace Foundation Ltd
Russell House
Bulwell Lane
Nottingham
NG6 OBT
tel: 0115 9784 504
fax: 0115 9420 433
elfeuro@compuserve.com
www.spokesmanbooks.com (for their journal, The Spokesman)
This organisation is developing a new European Network for Peace and Human Rights to confront the serious new dangers to peace and human rights we are all facing particularly President Bush's National Missile Defence programme, or 'Son of Star Wars'.

Harold Pinter is a sponsor for the European Network for Peace and Human Rights.
---


Campaign Against Sanctions in Iraq
Email: justice@easynet.co.uk
CASWI
BM2966
London
WC1 3XX
020 7436 4636
Harold Pinter is a supporter
---


Charter 88
Email: info@charter88.org.uk
Charter88
Exmouth House
3-11 Pine Street
London
EC1R OJH
0207 833 1988
Harold Pinter is an original signatory
---


Cuba Solidarity Campaign
Cuba Solidarity Campaign
C/o The Red Rose
129 Seven Sisters Road
London
N7 7QG
020 7263 6452
020 7561 0191 (fax)
"OUR AIMS: We are the British campaign for the defence of Cuba and its peoples' right to self-determination and national sovereignty."
Harold Pinter is an active delegate and speaker on behalf of the CSC, especially in its campaign against the US Embargo.
---


Haiti Support Group
PO Box 29623
London E9 7XU
Promoter of Human Rights in Haiti.
Harold Pinter is a member and supporter
---
Index on Censorship
33 Islington High Street
London
N1 9LH
020 7278 2313
020 7278 1878 (fax)
Index on Censorship, the bi-monthly magazine for free speech, widens the debates on freedom of expression with some of the world's best writers. Through interviews, reportage, banned literature and polemic, Index shows how free speech affects the issues of the moment. Harold Pinter to speak at the First Annual Awards Dinner 5th February 2001.
Harold Pinter is a supporter
---


Kurdish Human Rights Project
Kurdish Human Rights Project
Suite 319
Linen Hall
162-168 Regent Street
London
W1R 5TB
United Kingdom
Harold Pinter is a member
---
Kurdistan Solidarity committee and Peace in Kurdistan - Campaign for a political solution of the Kurdish Question.
Email: knklondon@gn.apc.org
44 Ainger Road
London
NW3 3AT
020 7588 5892
020 7483 2531 (Fax)
Please use this address for all matters relating to the Ilisu Dam Campaign.
Harold Pinter is a Patron.
---

Mariam Appeal
Email: mariamapl@aol.com
1 Northumberland Avenue
London
WC2N 5BW
020 7872 5451
Harold Pinter is a sponsor
---


The Medical Foundation
Medical Foundation for the Care of Victims of Torture Star House
104-108 Grafton Road
London
NW5 4BD
020 7813 9999
020 7813 0033(fax)
The Medical Foundation is an independent charity working for the care of peole who have been tortured; it provides infromation on the existence of torture and the work currently being done by health professionals to relieve the physical and psychological suffering of its victims.
Harold Pinter is a patron
---
National Assembly Against Racism
28 Commercial Street
London
E1 6LS
Harold Pinter is an Original Signatory for the "Speak out against Racism & Defend Asylum Seekers Campaign", launched Autumn 2000
---

Campaign to Free Vanunu and for a Free Middle East
020 7378 9324
Mordechai Vanunu is now 45 years old and has been in captivity (much of it in solitary confinement) for 14 years. Vanunu was working as a technician in a plutonium producing facility in Israel, when he disclosed details of his country's nuclear weapons programme to the London "Sunday Times". As a result he was enticed to Rome, illegally detained and brought back to Israel, tried and sentenced to 18 years' solitary confinement.
Harold Pinter is a trustee
---


OOA
email: ooa@igc.org
8124 West Third Street
Suite 202
Los Angeles
CA90048-4309
The Office of the Americas is a non-profit organization dedicated to furthering the cause of justice and peace in the hemisphere through broad based educational programs. Founded in 1983 in Los Angeles, OOA is a recognized source for documentation and analysis of current events in North America, Mexico, Central America, and South America, including the War on Drugs, human rights, and United States foreign policy. The Office is often called upon to present expert testimony in litigation before the Federal Immigration Court.
Harold Pinter is a member
---


One World Action
Bradley's Close
White Lion Street
London
N1 9PF
020 7833 4075
020 7833 4102(fax)
Founded in Memory of Bernt Carlsson and incorporating the Nicaragua Health Fund
Harold Pinter is a Patron
---


Pen
The English Centre of International Pen
7 Dilke Street
London
SW3 4JE
Harold Pinter is Vice President
---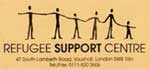 Refugee Support Centre
47 South Lambeth Road
London
SW8 1RH
020 7820 3606
Harold Pinter is a Patron
---


Red Pepper
3 Gunthorpe Street
London
E1 7RP
020 7247 1702
0207 247 1695(fax)
Harold Pinter is a member of the board of advisors
---
Chile Committee for Human Rights
"This web site is by a group of Chileans and others in Britain. We have been prompted into action by the arrest in Britain, in October 1998, of Chile's former head of state, General Pinochet." Harold Pinter was awarded the Chilean Order of Merit in 1992 for his opposition to the Pinochet regime. The Ambassador, Senor German Riesco, gave a speech on this occassion.
---