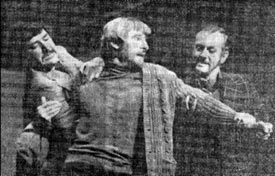 Designers - Timothy O'Brien and Tanzeena Firth
Lighting designer - David Hersey
Susan Lloyd - Gemma Jones
Brian Lloyd - James Laurenson
Lucy Lloyd - Lynsey Baxter
David Lloyd - Andrew Ashby
Barbara Hayes - Lynn Dearth
Kathleen Shanklin - Antonia Pemberton
James Shanklin - Benjamin Whitrow
Gordon Shanklin - Nicholas Dillane
Nancy Shanklin - Sylvia O'Donnell
Margaret Lloyd - Viola Keats
Stephen Lloyd - Gawn Grainger
Timothy Hayes - John Gregg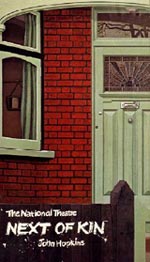 "Harold was [...] meticulous, detailed, and with the ability to focus something right down to a pinpoint."
Gawn Grainger (actor) in Michael Billington, The Life and Work of Harold Pinter, London: Faber and Faber, 1996, p.240.
"Harold Pinter directs his cast with flawless accuracy and detail through this orgy of suburban selflessness." Jack Tinker, The Daily Mail, 3 May 1974.
"Harold Pinter, well known exponent of fractured speech, is the ideal director for this essay in suburban crucifixion." Felix Barker, The Evening News, 3 May 1974.